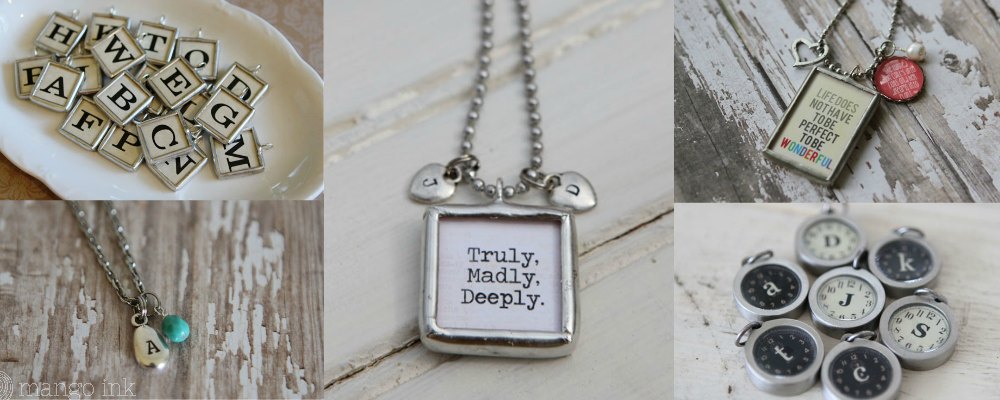 Tell-Your-Story jewellery.
Mango Ink is all about YOU …. unique, personalised products that celebrate your individuality and who you are! Our new jewellery range by Jennifer Dahl allows you to 'create-your-own' pieces.
By choosing a pendant that inspires you, adding a charm or even a hand stamped initial, then putting it on a chain of your choice, you can "tell your story" ….. a necklace by you, about you!
Every charm is hand-made and created to make you smile. The pieces are fun, uplifting, inspiring and affordable, and are as much fun to give as they are to receive!
See our 'tell-your-story' jewellery at various markets and events, or contact us to find out what's currently in stock.