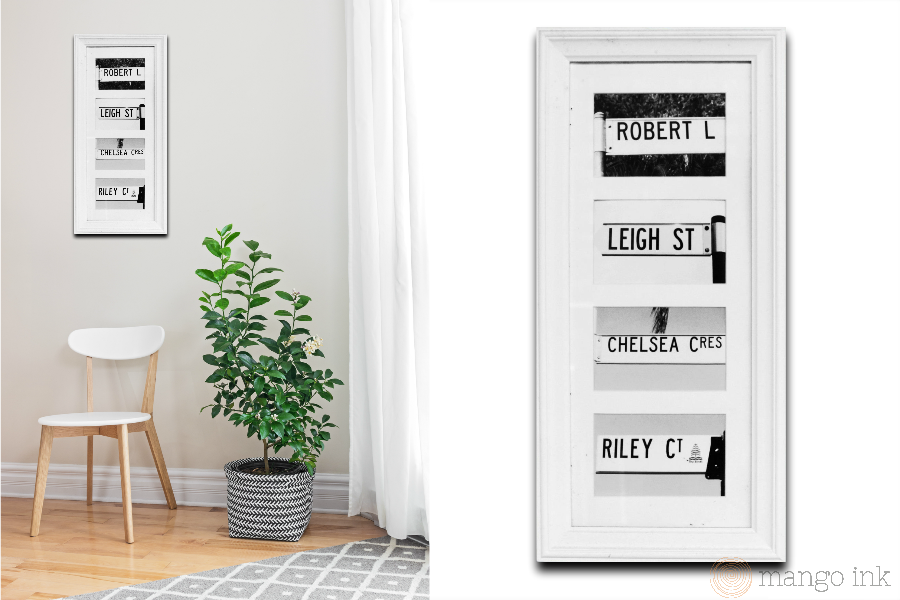 What is Streetopia?
Quite simply, it's a photograph of your name as displayed on a street sign.
Mango Ink has teamed up with Photopia Creations to bring you this unique concept, guaranteed to be a talking point in your home. Many hours, days and weeks have been spent photographing street signs, culminating in a database of more than 1,000 names.
The perfect gift if you're wanting to head down the personalised path (or street!).
Prices start from $79 (+p&h) for a framed 2 name print.
For enquiries or to order your Streetopia, please contact us.