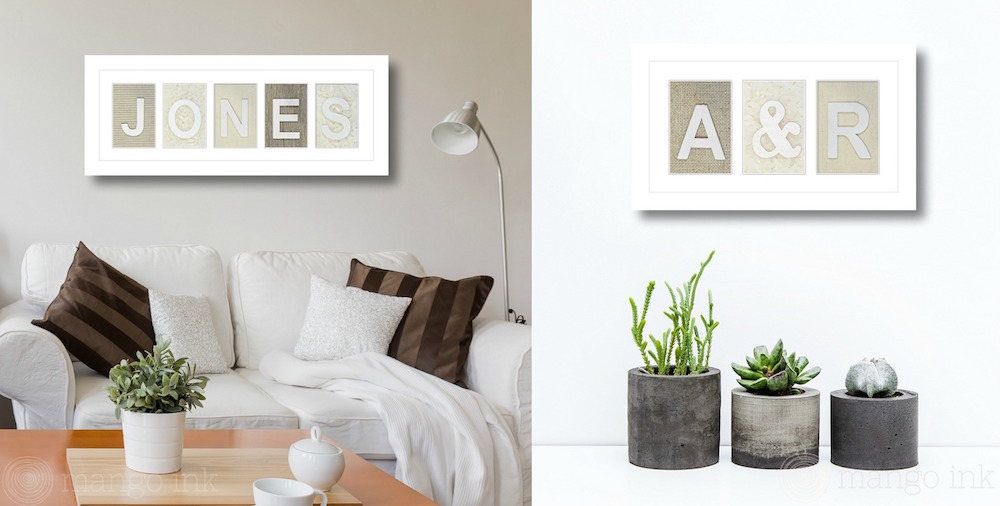 It's earthy, yet elegant. It's the new White Earth Collection!
This letter art range features simple, classic white letters photographed on 9 different natural backgrounds.
Perfect for neutral home decor styling as well as a child's nursery, beach house or as a wedding/engagement gift!
This range is available in personalised name frames and heartfelt sentiment prints.
Interested in a White Earth name frame? Contact us here.
Or for a quick and easy gift, head to our shop to see the White Earth sentiment prints.